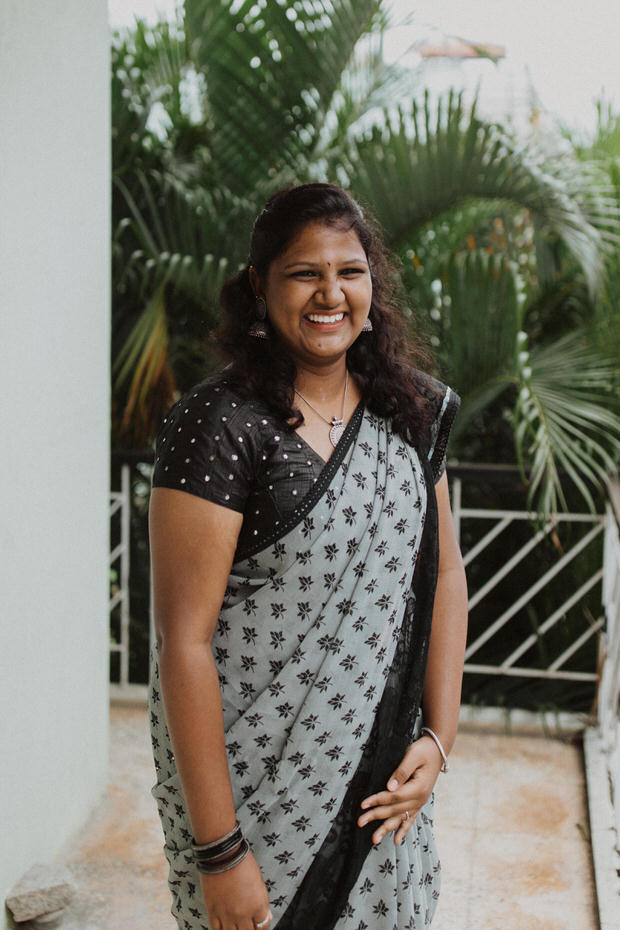 A go-getter
going

places.
We were in Sevanagar, India, attending a graduation ceremony for a group of women who had completed their tailoring program—a vocational training project The Hope Venture has in Southern India. It was a lovely outdoor ceremony, complete with colorful drapery as decor. A couple women sang, and a couple others from the currently enrolled class shared a bit about why they decided to enroll. We were hoping to talk with one of the current students after the ceremony about their story, so I listened intently and took notes as some of them got up to share.
One of the women who shared was named Divya. Dressed in a beautiful black and gray sparkly sari with a red lip to complete the look, she shared that before she took up the tailoring program, she would waste away her free time on her phone every day. My eyes widened in amazement and my head nodded empathetically as I listened. "Huh," I thought, "I can relate to THAT." I jotted a note about it on my phone. I was full of awe and respect at how honest she was with all of us. When the ceremony concluded, I looked back through my notes and knew she was who I wanted to talk to.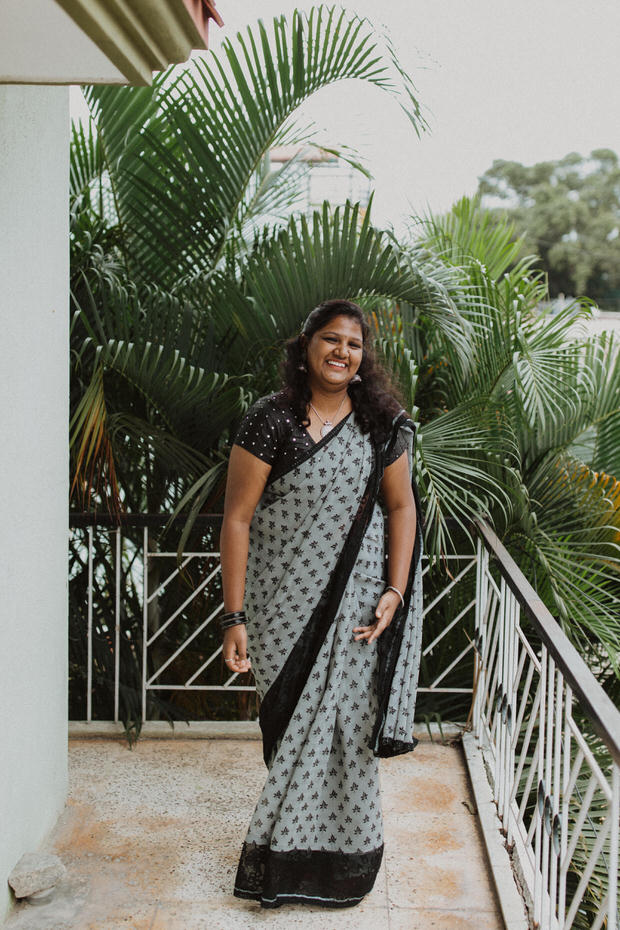 After the hustle and bustle of celebratory group photos, I picked Divya out from the crowd and asked if I could hear more of her story to share with people back home. "Yes, yes, of course, go ahead," she replied. We went off to the side and chatted, and one of the first things I learned was that she was 23. I smiled—I'm also 23. I asked about her family. She has an older brother who's 25. My face lit up in shock and excitement—I have an older brother who's 25! You know that feeling you get when you meet someone and realize you're the same age and in a similar life stage? It's like you're already friends and now you can relate on a much more personal level? That's what it was like with Divya. I realized this girl who I thought was far older and more mature than me was actually my own peer and someone I could talk and laugh with as a friend.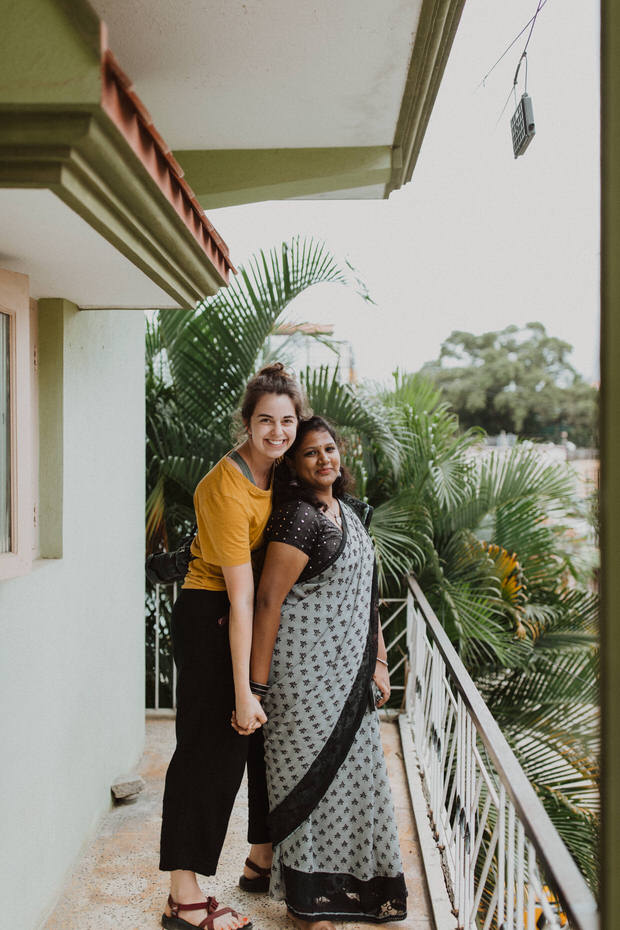 We stood and chatted, and I learned more about who she was. She was working full-time at a corporate job, but in India, once you turn 35, you get laid off from your corporate job, whether you're male or female. She was living with her mom, dad, and brother, but was the only person earning a consistent income and was providing for her whole family. Her mom was a housewife, her dad was a daily wage worker, and her brother had a job, but he was in debt, so all the money he made went to pay off his loan.
Divya was working Monday-Friday, from 3am-12pm. She told me that she loves staying busy, but noticed that once she got home from work, she'd spend the rest of the day on her phone. I shared with her that I could relate, and she sighed and rolled her eyes, acknowledging the bad habit. Back in March Divya decided to make some changes and enrolled in The Hope Venture's tailoring program. By going to tailoring class after work everyday, she is not only filling her time with something productive, but she's also looking to the future and learning a skill now that will generate income once she has to leave her job at age 35. Smart.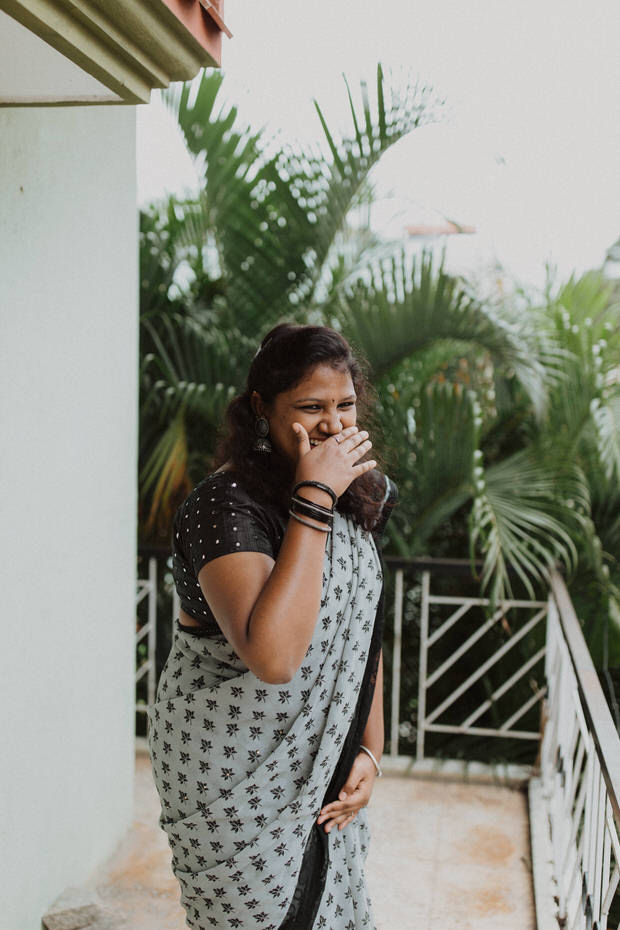 Now her days look like working from 3am-12pm, traveling an hour back home, spending an hour at home, going to tailoring class from 3-6pm, then going home and doing her tailoring homework. Repeat. My jaw dropped open as she told me this, and she giggled at my reaction. Not a lot of time-wasting there!
I was inspired by how much of a go-getter she was, and she wasn't stopping with tailoring. Divya loves learning and already has a combination degree in Computer Science, Journalism, and Psychology, and wants to pursue a Masters (maybe two) in Psychology and perhaps Media Journalism.  "Time doesn't come back to us," she said. "Learning everything is good. Gaining knowledge is very precious." Gosh, is she right. The wisdom this girl has.
I left Sevanagar with a new friend, and I think of Divya often. I'm cheering her on as she chases after her aspirations and I can't wait to see where she goes in life, inspiring others along the way.