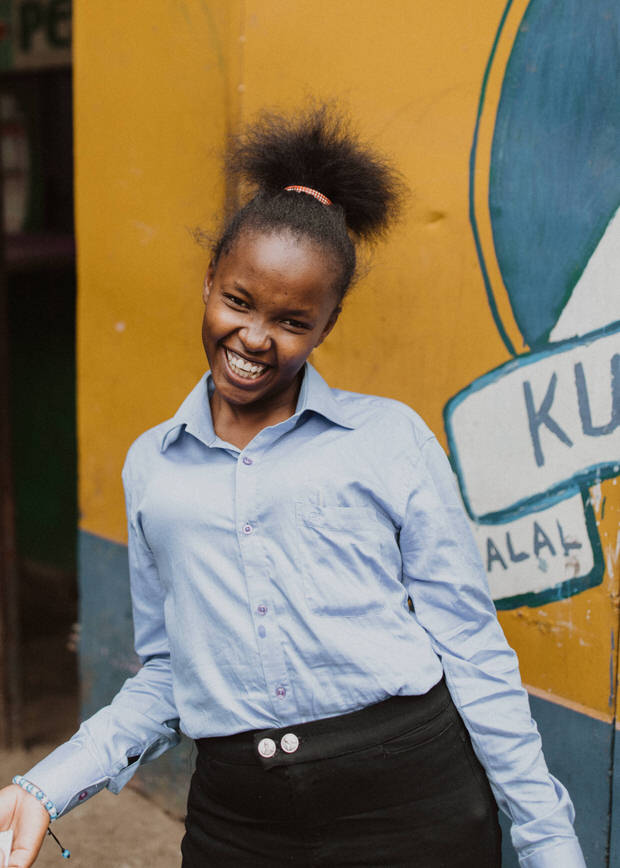 Faith. An 18-year-old girl who lives in Mathare, a slum in Kenya. A girl who loves to go to school, taking classes like Christian education, Swahili language class, and home science, where she learns to cook and clean. A girl who loves to be creative. She takes her camera with her everywhere, awed by the beauty and wonder of the world around her and captures it with the click of a button. She loves art and expressing herself through it. She dreams of becoming a fashion designer, an outlet for her to take her dreams and put them into reality. Kindness, devotion, playfulness, sass, and steadiness exude from her. She loves to socialize with friends, cherishing time spent with them.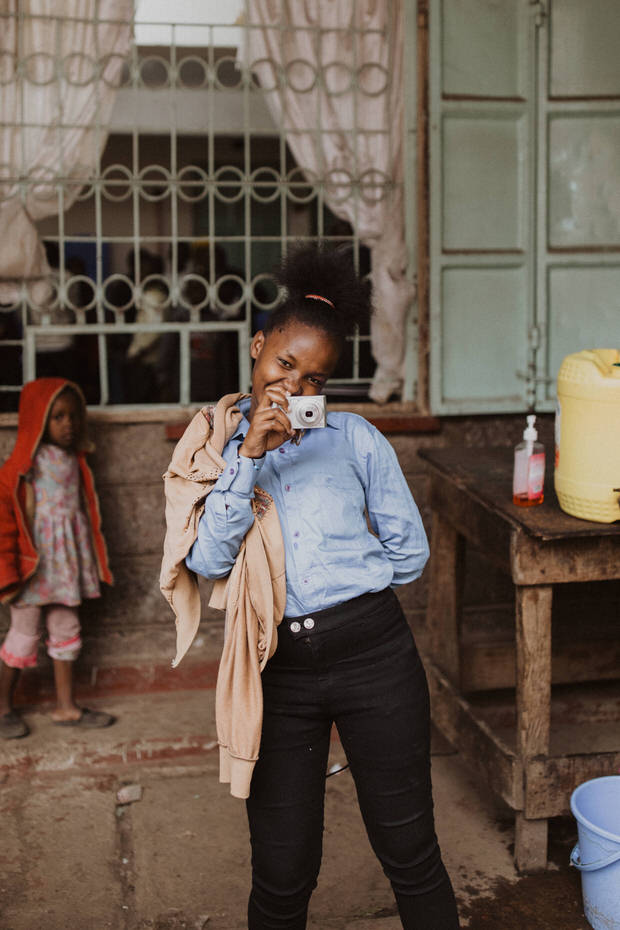 Faith is passionate about life and is overflowing with joy in all the activities she is involved in. However, her life isn't free of difficulties. She lives with her mom, dad, and brother. Her dad is a boda boda driver (basically a motorcycle taxi) around the town, and he is gone all day looking for work. Her mom, Regina, sells chai to bring in income. But these jobs don't bring in enough money to provide for the family. Regina desperately wants to provide for her family, and it's really hard on her as a mom when she is unable to. The family often has to go without eating for the day because they don't have enough money to buy food, and even with Regina's best efforts, she can't sell enough chai to bring them out of debt. And with this income level, there certainly wasn't an option to pay for an education.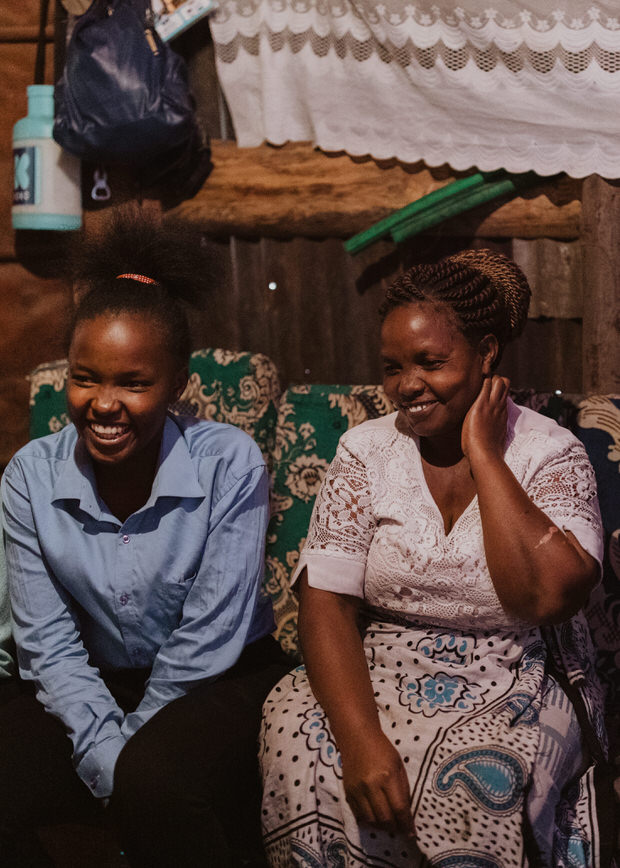 But Faith is now the first in her family to go to boarding school. This opportunity came through a connection with our partner, Purity, to get Faith a scholarship. Faith now gets to go to school, and she eats a meal there every day too.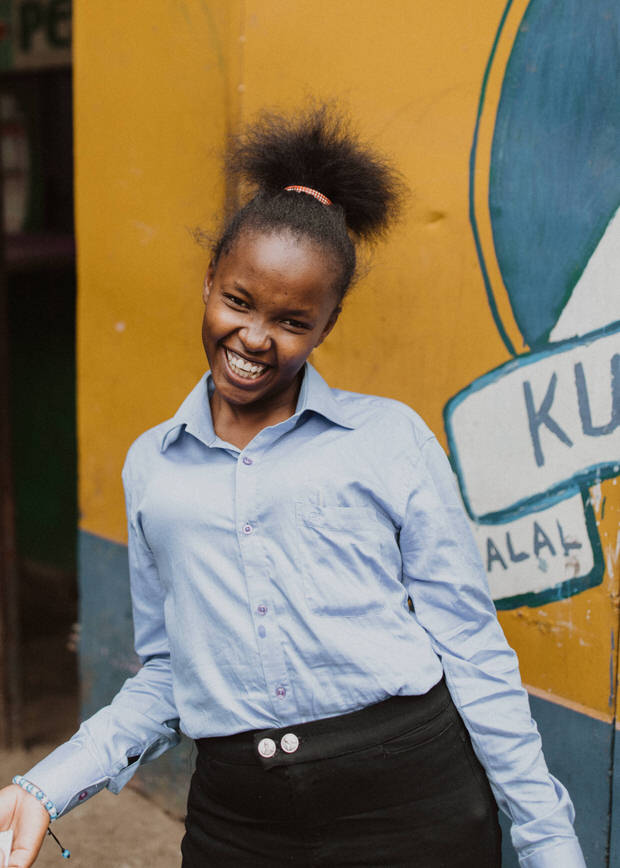 Faith isn't just the name of this 18-year-old girl that I've been telling you about, though. Faith is also a firm confidence and trust—a quality that is certainly not lacking in Faith's life. Faith claims Jesus to be the Savior of her life. She says it simply: "I love him." Her love for Jesus is so evident in her life and saturates all of her interests. She is dependent on him, and spends time on her knees praying to achieve her dreams, to help her family, and to help others. She knows He will always be close to her when she needs Him. She has seen His provision and His care for her, and she lives with joy in all areas of her life because of it. She is so thankful to God for the opportunity to go to school because of the scholarship she has received through The Hope Venture, and for the opportunities that may come in the future, allowing her to pursue a career or dream beyond the classroom.