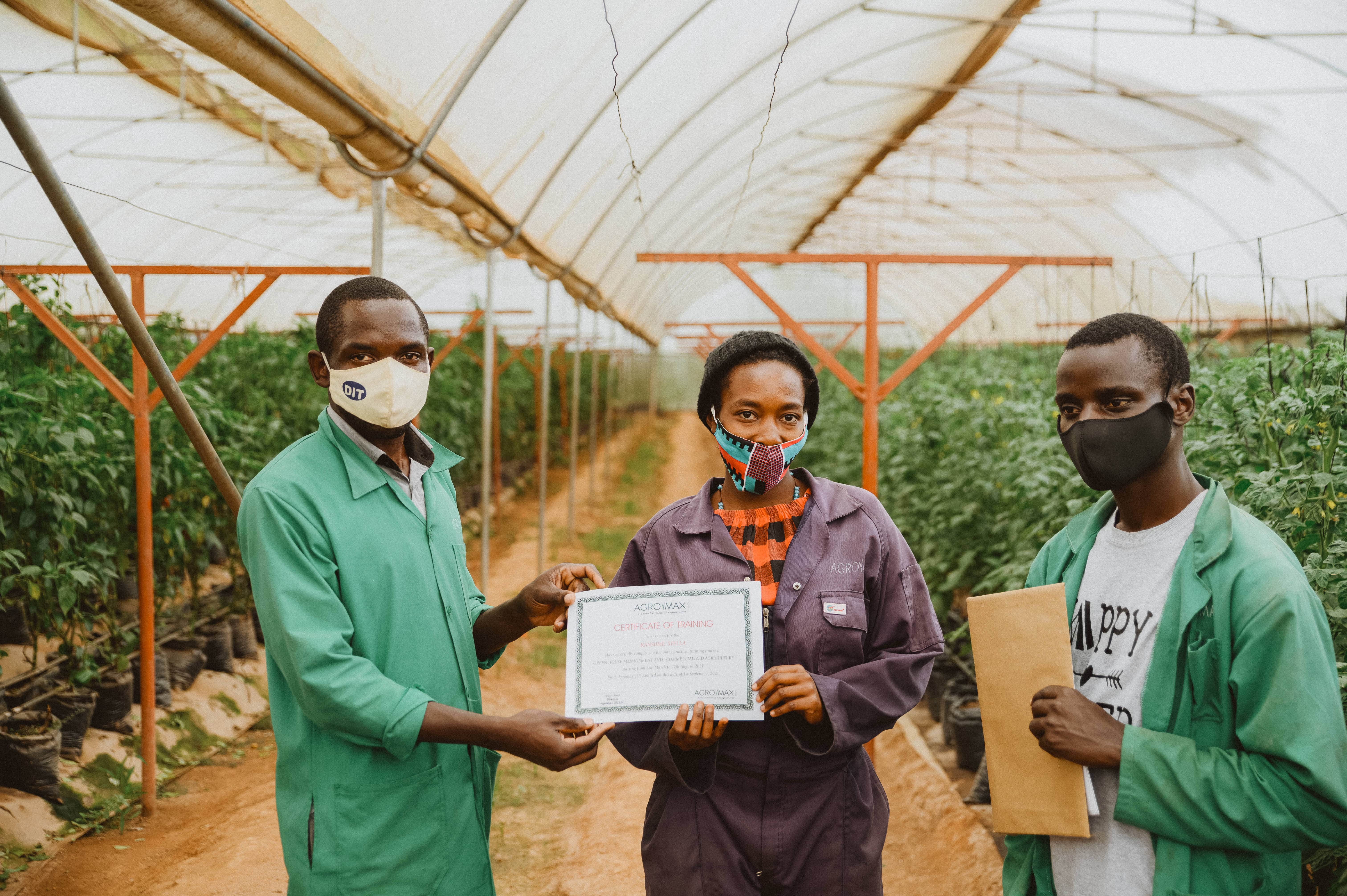 Cultivating
life

through the soil.
Stella first came into contact with Wakisa Ministries when she was only 17. 
She had a newborn son. Her options were limited. 
She knew that she would no longer be able to return to school and receive a formal education, meaning that chances of future employment were slim and she would have few means to support herself or her child. There was little hope in her life, and it would have been easy for her to give up and accept the meager cards that life had dealt her.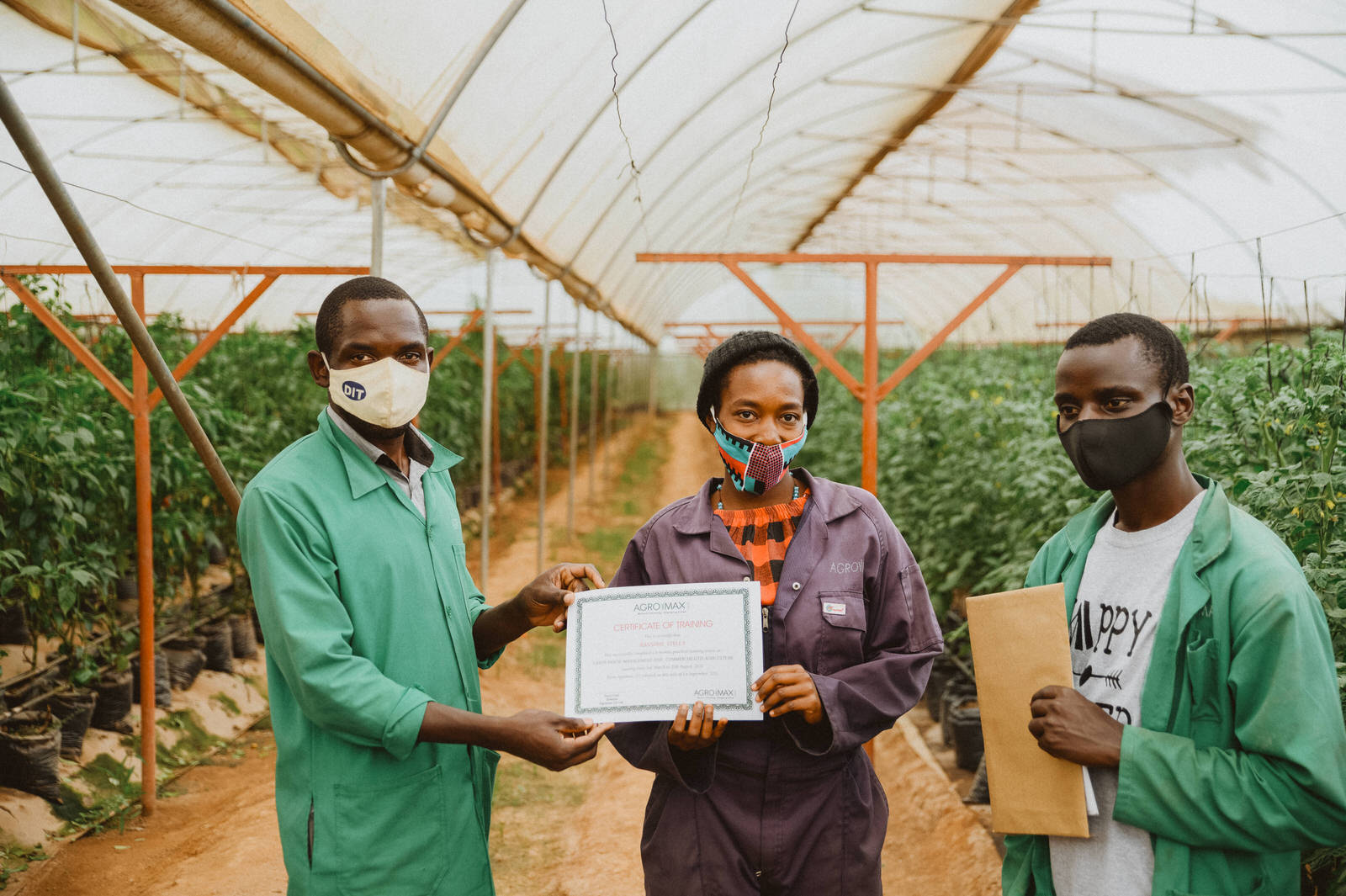 But Stella has a fire in her. In her previous vocational training through Wakisa Ministries, she displayed an eagerness to learn and grow despite her circumstances. When the opportunity to be sponsored through the Agricultural Skills Training Program at Agromax opened up, she readily took it. 
Through the Agromax program, The Hope Venture and Wakisa Ministries hope to replace the cycle of poverty and pain with a cycle of cultivation. We believe that by investing in and teaching young mothers how to first cultivate the earth, they can successfully cultivate others — affecting change in whole communities and helping to sow hope where there once was none.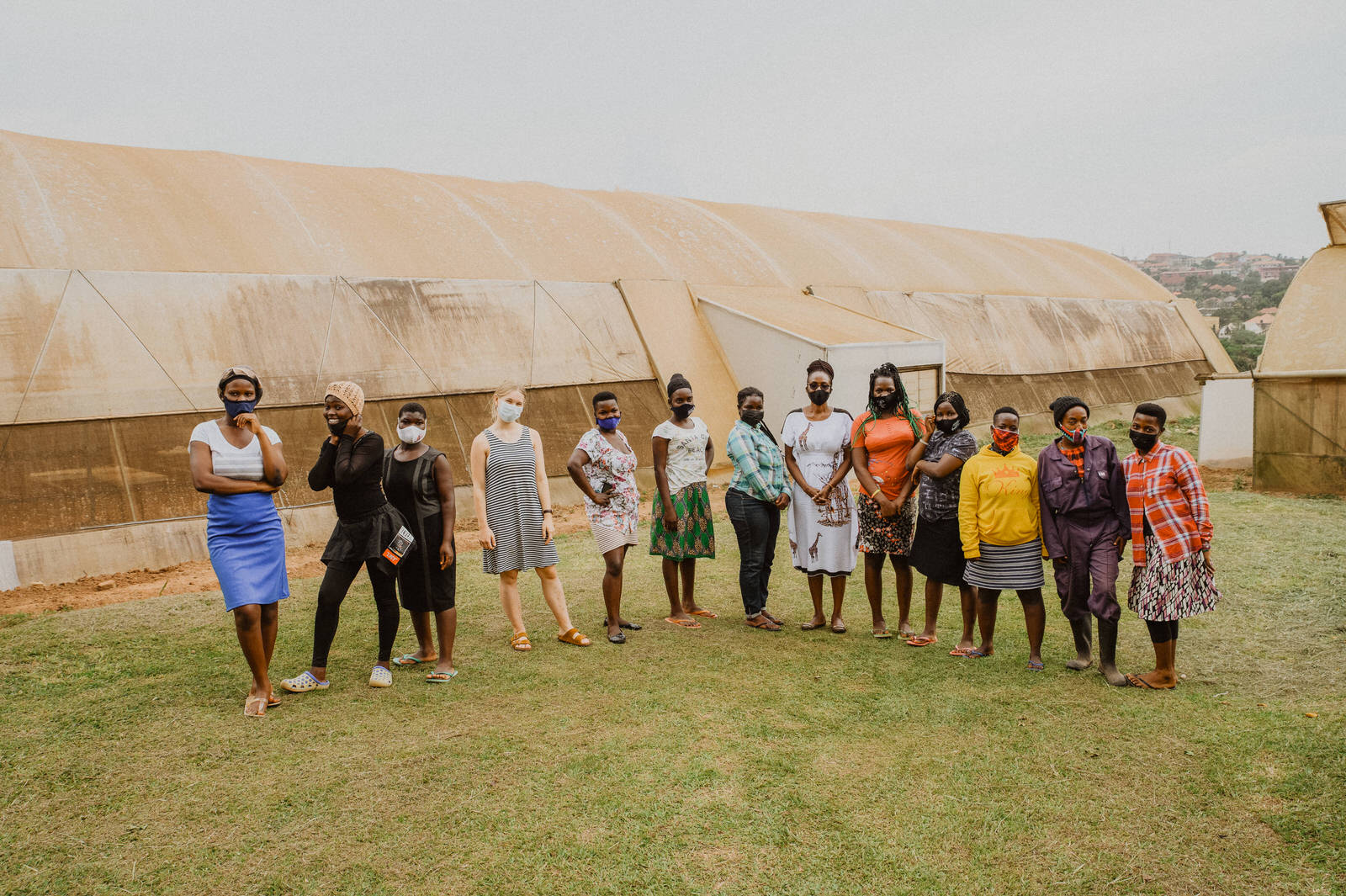 Throughout the agricultural skills training program, Stella has displayed strength and determination, as well as exhibited the keen desire to always improve her skills. She has been able to receive counseling and support from Wakisa Ministries staff, which has further enabled her to excel in her studies. Not only did her firm persistence help her to graduate from Agromax earlier this year, it has also given her the opportunity to intern in the same program — during which she will be provided with shelter, clothing, and food for her and her son. Now 21, Stella will be responsible for operating over ten greenhouses after her internship is complete.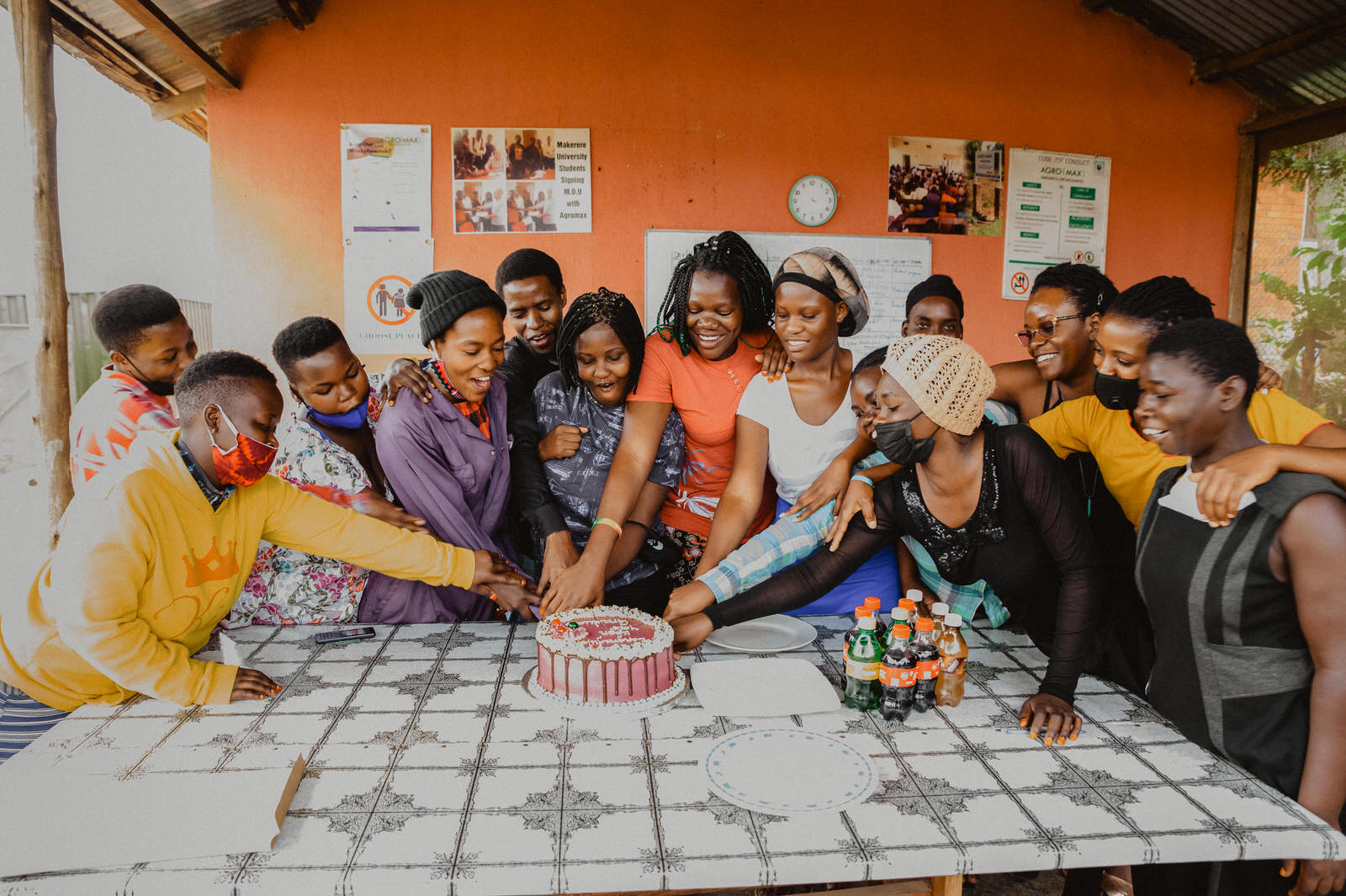 Despite her current success, Stella still has hopes and aspirations that reach far into the future. Not only does she dream of being able to run her own farm one day, she hopes to eventually return to her hometown of Entebbe to teach agriculture to other members of her community. She wishes to help to restore hope to hurting young mothers just as hope has been restored to her — to empower other women as she has been empowered.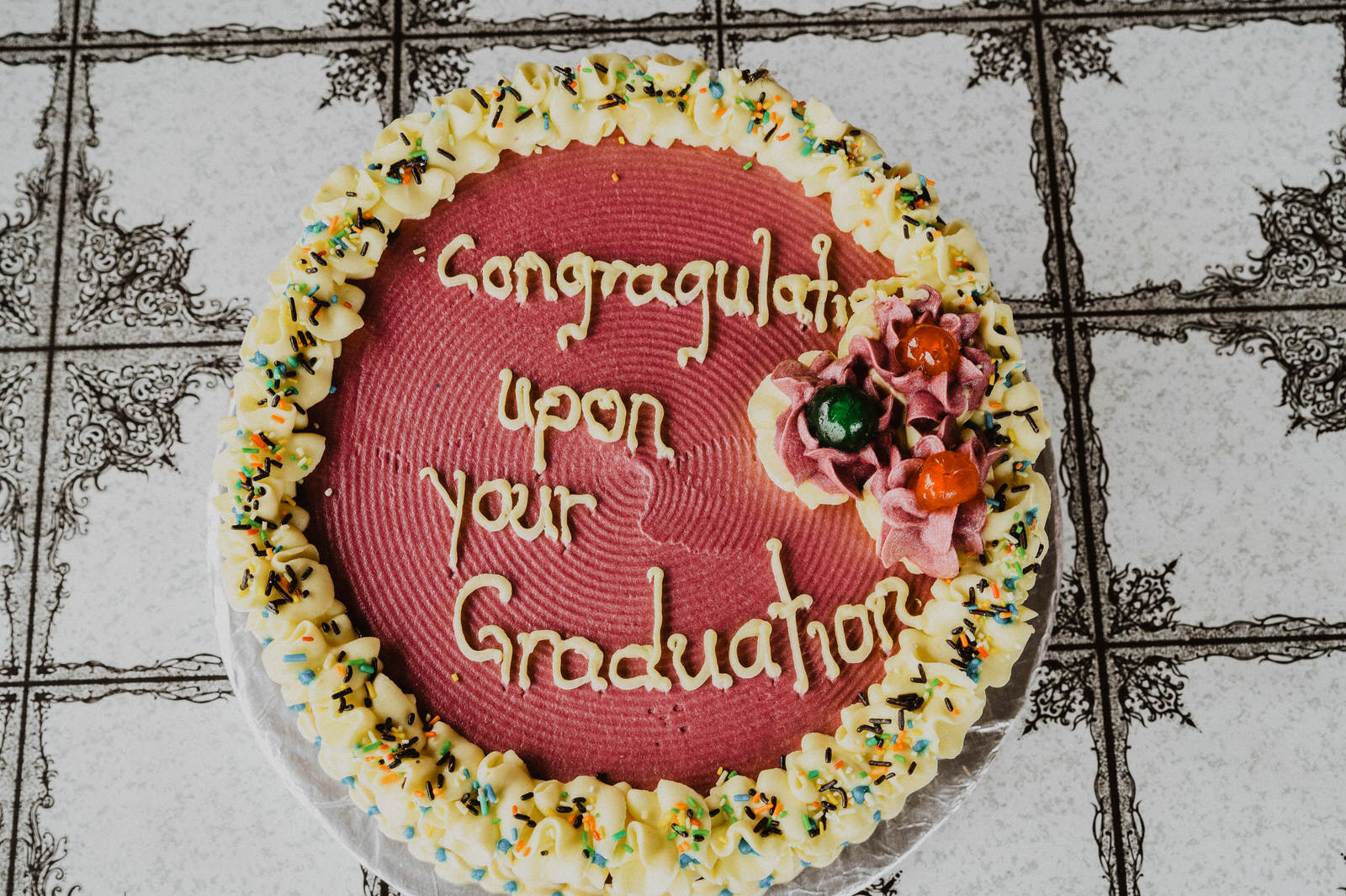 Stella is living proof that sponsorship through the Agromax program does not only affect change in the life of one young mother. It has empowered her to create a better life for her, her child, and her family. It has empowered her to transform from a woman who had the desire to flourish but was never given the opportunity to, into a woman who now has the ability to cultivate hope in the lives of those around her.