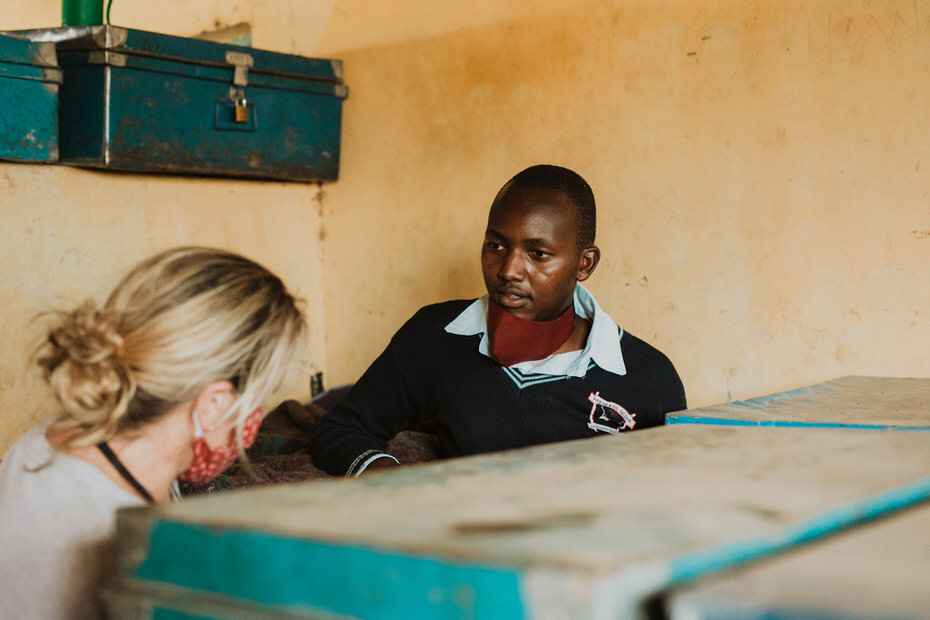 How the sponsorship of one student lifts up
many

.
The financial pressure is fierce for families in Ewaso Ngiro, Kenya. Many families struggle to get enough funding for all their necessities. This often puts education on the back burner. This was certainly the case in Frederick's story.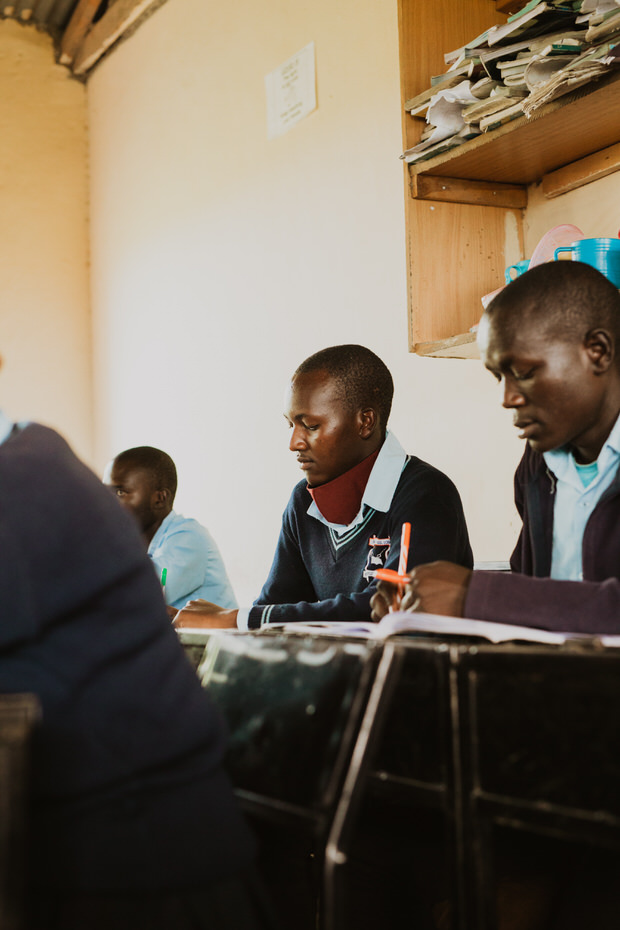 In order to attend school in Kenya, you have to be able to pay the fees required by the school each year. Prior to his student sponsorship, Frederick was being kicked out of school because he did not have enough money to pay the school fees. This was a struggle that lasted for three years. Frederick even had to repeat class six after not being able to pay the fees required to take final exams, which would have allowed him to progress to the next year of schooling.
In an attempt to raise money for his family and for his school fees, Frederick helped raise and sell cattle. Frederick looked after five cows in order to help support his mom and dad, as well as his five siblings. Raising cattle was one way Frederick could help ease some of the financial tension. However, the pressure to get enough money to cover all the needs of the family was crippling.
But then everything changed for Frederick when he got connected to our partner organization, Nasha, and received a high school sponsorship.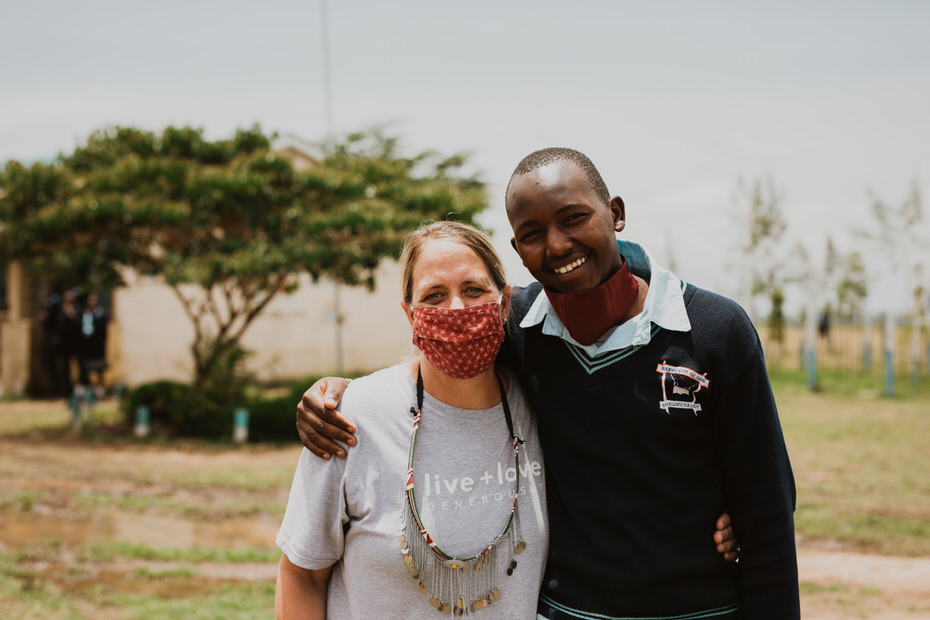 Frederick said it felt very good to know he was a recipient of a sponsorship, because he could now be in school– without the financial stress. Fully immersed in his education, Frederick was able to leave behind all the frustration and worry of being uneducated due to school fees.
Frederick enjoys attending school at Olkiriane where he is currently in Form 4 (or 12th grade), and about to graduate. Frederick's favorite subjects are history and Christian religious education. Not only does Frederick enjoy his classes at school, but he enjoys playing on the school football team outside of class time.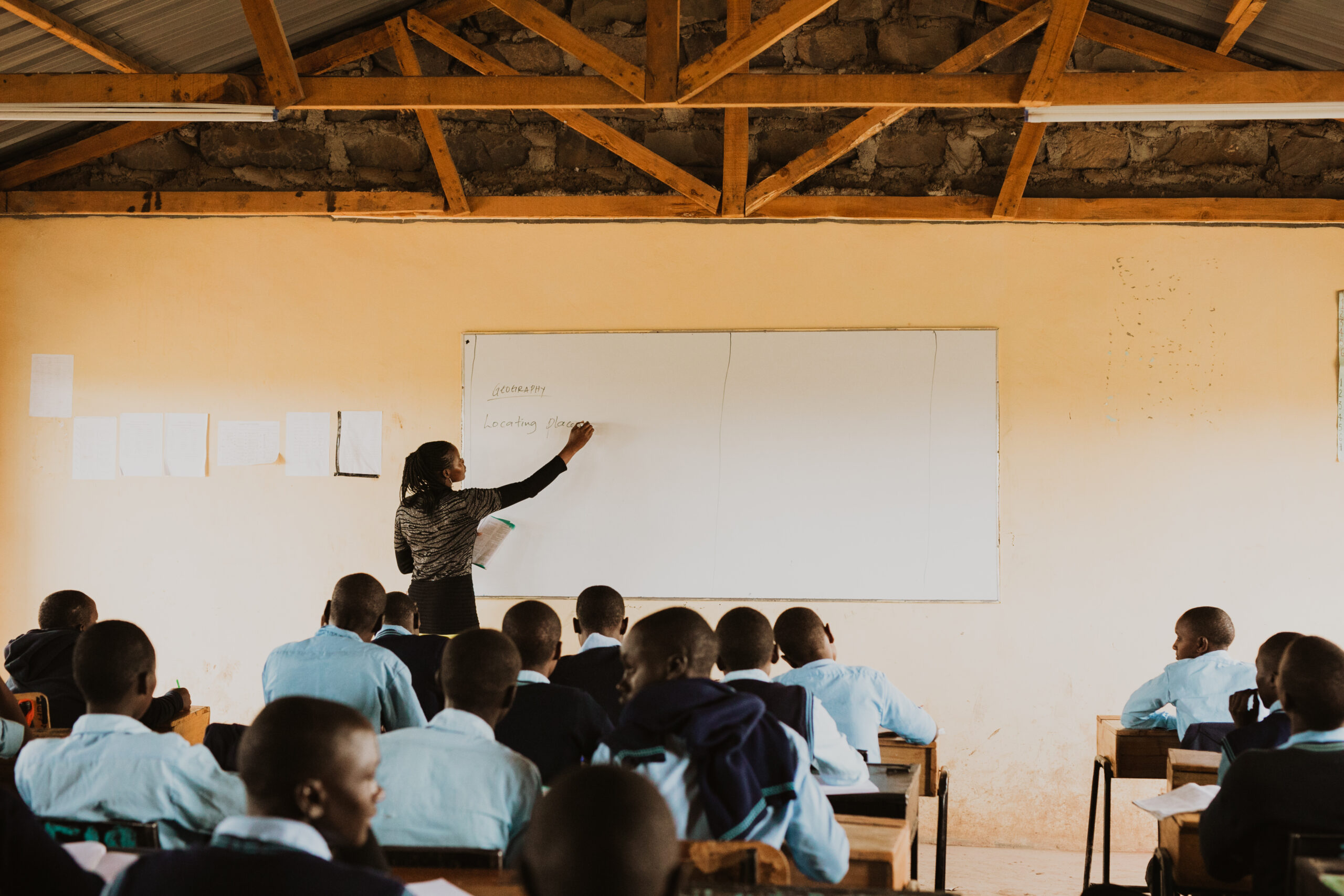 In addition, the student sponsorship has also encouraged Frederick in his faith in God. Previously, Frederick attended church with his family, but he never felt like God was with him. Through the sponsorship, Frederick also had the opportunity to go to a camp for the students in the summer. At camp, Frederick was able to clearly see that God really is always with him and provides for him. Frederick was able to learn about Abraham in the Bible, his journey into the land of Canaan, and the faith it took for Abraham to move there. From this story, Frederick learned about faith and trust in God, and how stepping out in faith can lead to God using you in unimaginable ways. Frederick says that now, his faith in God is real and firm. 
After graduation, Frederick hopes to attend university so he can pursue his dream of studying medicine to become a doctor. This dream seems more within reach to Frederick now than ever, all thanks to his student sponsorship.
Frederick says The Hope Venture is helping people reach their goals. Frederick's own life was drastically impacted by the student sponsorship through The Hope Venture. As younger students began to be sponsored at Frederick's school, he was excited about encouraging them in their studies. Later on, the younger students passed their exams and were able to move forward in their schooling. The accomplishment of the younger students left Frederick feeling proud and optimistic, and he was excited to be able to see even more lives change.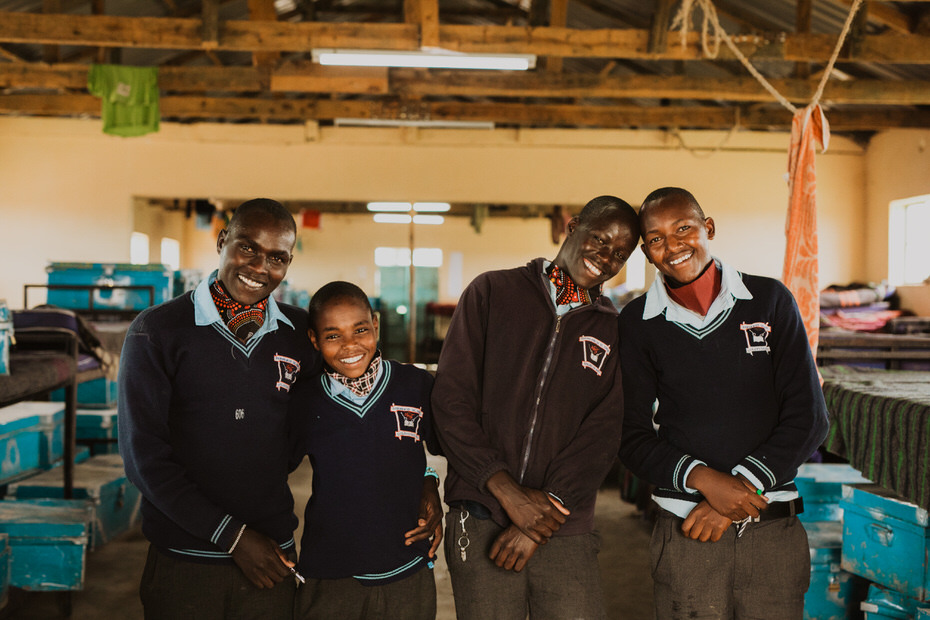 The impact of a student sponsorship goes beyond just one child's life. Like in Frederick's story, one sponsorship through the partnership of Nasha and The Hope Venture can impact others far beyond the recipient of the sponsorship themselves. Families and other students are able to be encouraged, just like Frederick encouraged the younger students with their exams. Not all things in Frederick's life are fixed after the student sponsorship, but with the hope Frederick has found and the financial burden of school fees lifted from his family's shoulders, the future looks brighter for Frederick and his family.