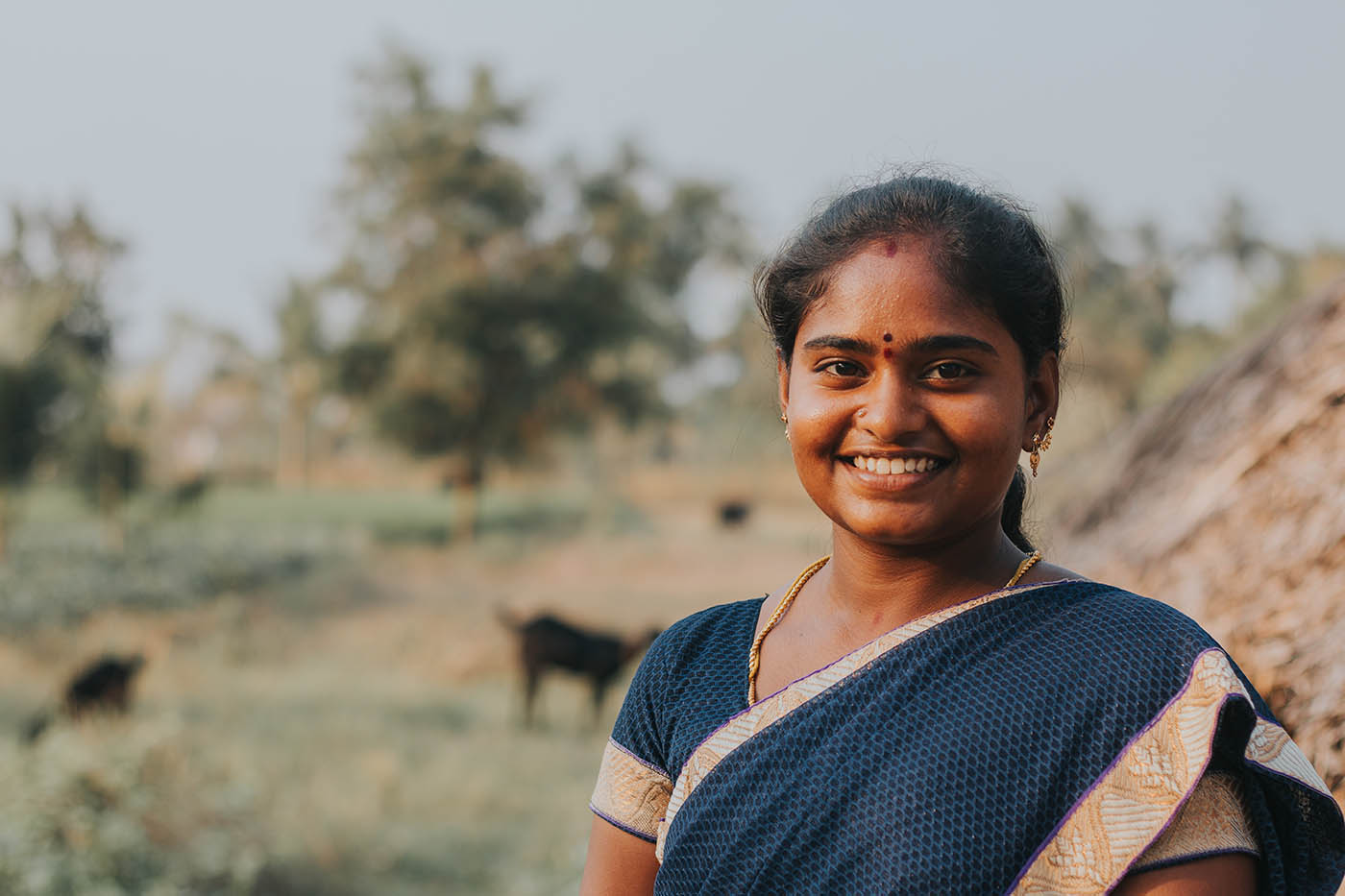 The dignity of
providing

for her family.
When I go for a walk, typically it's leisurely. Maybe I have a lot on my mind, or maybe it's a beautiful day. When Ambiga goes for a walk, it's a two kilometer journey to attend her sewing classes in a palm leaf hut.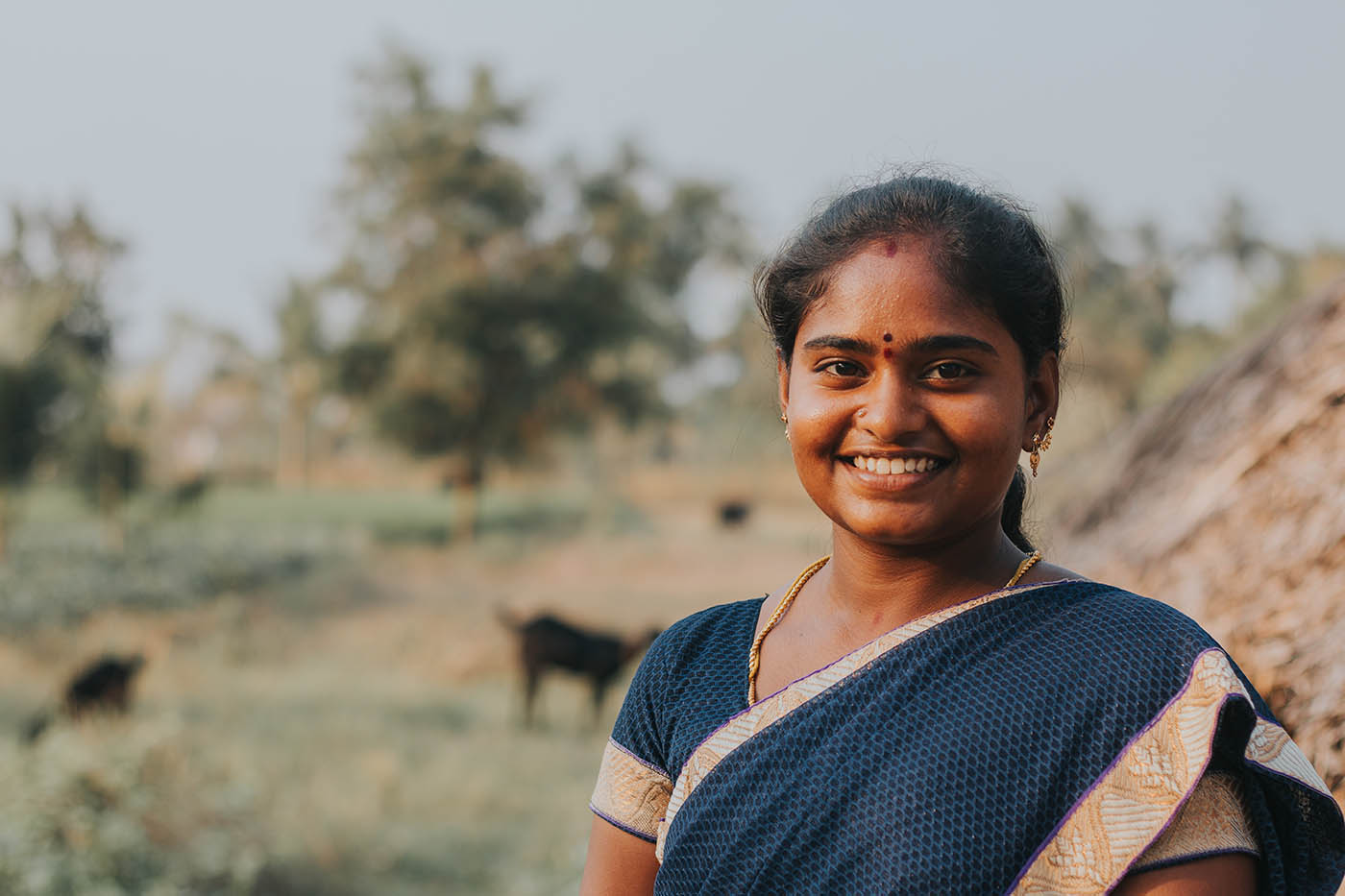 When I do my laundry, typically it's because the pile has become a mountain too high to ignore, too vast to sidestep, and too smelly to endure (but let's be honest, no one really wears ALL their clothes). Begrudgingly, I shovel mounds of fabric into a machine, add soap, set a timer, and think, "Hm, that wasn't so hard after all." I know many mothers out there know this scene all too well and cringe at the thought.
When Ambiga does her laundry, she proudly soaks each garment, scrubs each stitch, and rinses every inch of the clothes she knows so well. She made them. Because of the Hope Venture's vocational training center in Perumpally, Ambiga gained the ability to sew. Before she learned this skill, buying proper clothes for her two daughters was an impossibility. Now, she is able to clothe her family. Now, her daughters stand tall and beautifully with bright colors, brighter smiles, and striking dignity. Confidence is sewn in every stitch.
Ambiga has the skill set to clothe her two little girls while also supporting her family by selling clothes. Months can go by where her husband receives no work as a mason, but Ambiga finally has the ability to provide.
As I talked with Ambiga, gratitude soaked each and every word and washed over me. She repeatedly thanked The Hope Venture for the trade she has learned, for the class of peers she now calls friends, and for the ability to support her family. Our conversation ended as she swelled up with joy and said, "I am now such a proud and happy mother."