Fighting for an
education

and the hope of a better future.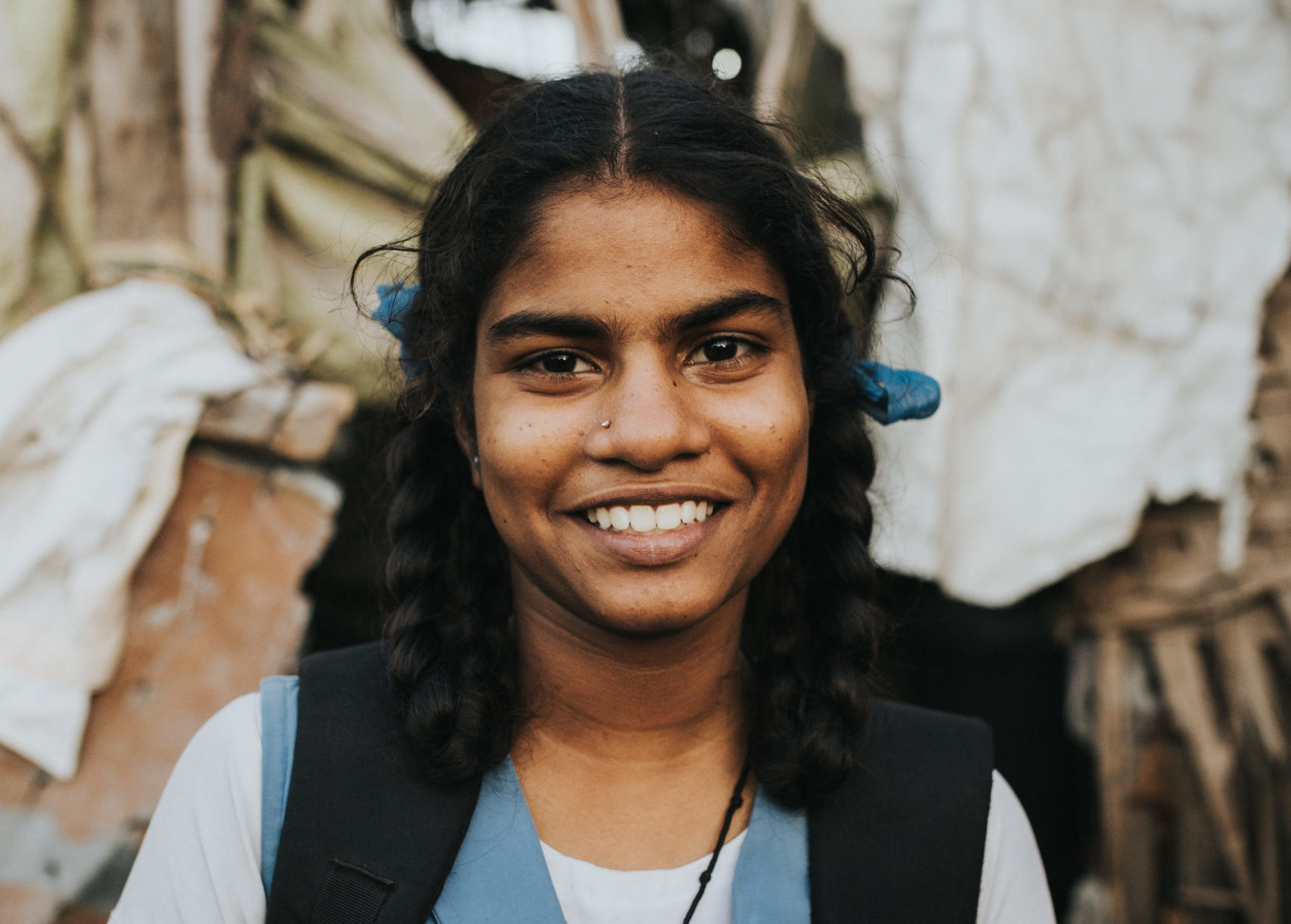 This story is about Dilliyammal. Her family faces a lot of hardship. They live in Chennai, India. They're very poor. Her dad makes a meager income, and instead of buying food for her and her little brother, he spends it all on alcohol. Dilliyammal's mom cares a lot about her and her brother. She works when she can as a cleaning lady, trying to make some money to provide, but it's never enough. They don't have enough food on the table. They don't even have a table. The four of them live in a tiny hut made of banana leaves. They all sleep side by side on the dirt floor. They don't have bedrooms or living rooms or bathrooms. It's just one room. Their floor functions as the bed, the table, the desk, and sometimes it gets covered in water. They live on the outskirts of town in a flood zone. They often have to trudge through a foot of water to get anywhere–work, grocery store, school, anywhere. They lack adequate shelter, education, food, and work. They lack the things we call basic necessities. On top of that, in their little one room house, Dilliyammal's father physically abuses her mother.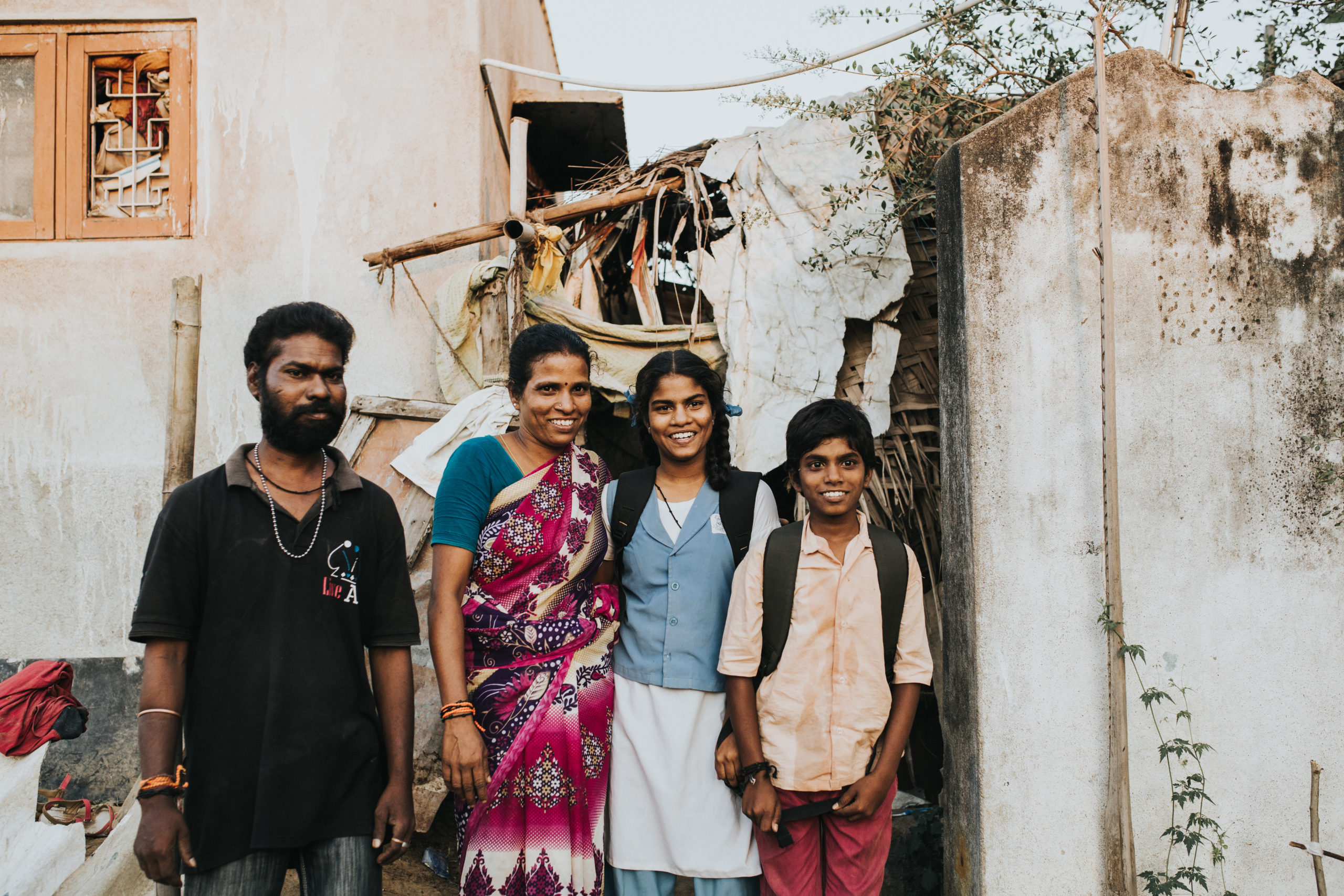 Think about what it's like for this family right now as they are quarantined together in their one room house. The extent of their hardship is difficult to even imagine.
We've been pouring out our love for this family wherever we can. We're feeding Dilliyammal and her brother every day at our feeding center. While there, they have space to work on homework with the help of tutors. They're getting space for fun, friendship, and mentorship. We also provided backpacks with school supplies for them so they'd have what they need for school.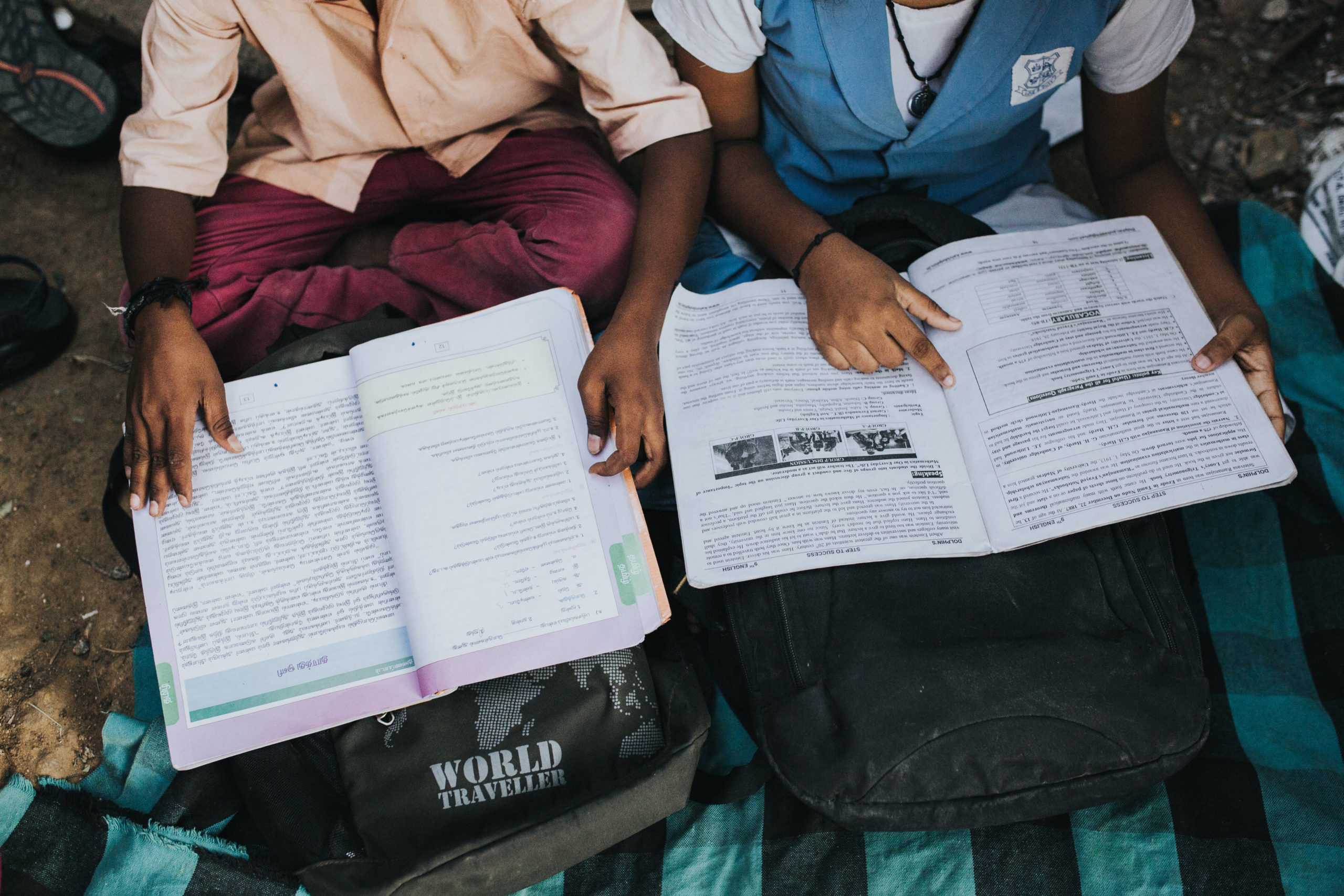 We aren't solving all their problems, but we're stepping in to help in the ways that we can.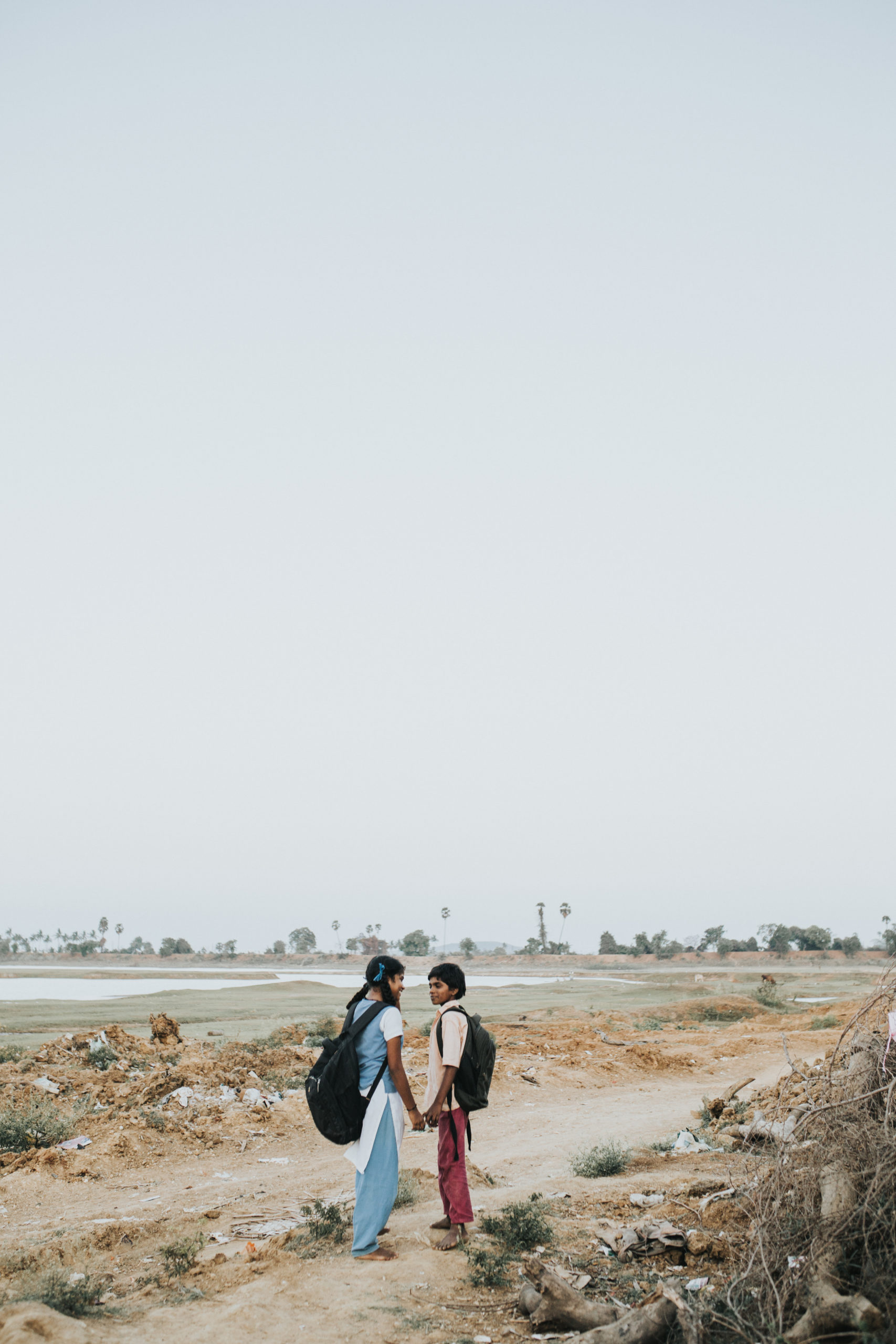 Last year, the family hit a crux. Dilliyammal was about to graduate high school. Which would be huge for the family. Maybe she'd be able to go on and get some more education or get a job, and maybe she'd be able to have a different life than the one she's always known. Her mom was holding on to that hope. She wanted Dilliyammal to experience something different. But in order to finish high school she had to take exams, and in order to take exams she had to pay, but her family didn't have enough money. Her mom was trying to save up what she had from cleaning, but she couldn't do it. As the end of the year approached, desperation set in. Dilliyammal's mom started to realize that Dillyammal might not be able to take her exams. She began to see her hopes fading away. If she couldn't get Dilliyammal through her education, she'd have nothing. Dilliyammal would fall right back into the same life, stuck in the same cycle. How would the family ever be able to be free of the difficulties? It was right at that time that the Hope Venture media team was in Chennai. The team met Dilliyammal and her family and spent some time with them at their house. As they were leaving, Dilliyammal's mom reached out and held onto our photographer's arm, something that rarely happens. She reached out in desperation and pleaded with her. "Please," she said, "help me help my kids."
The Hope Venture was born from witnessing a mother serve dirty water to her kids. The Hope Venture began out of the heart of a mom wanting to help other moms help their kids. So we responded. A scholarship was provided so that Dilliyammal could take her exams and finish school.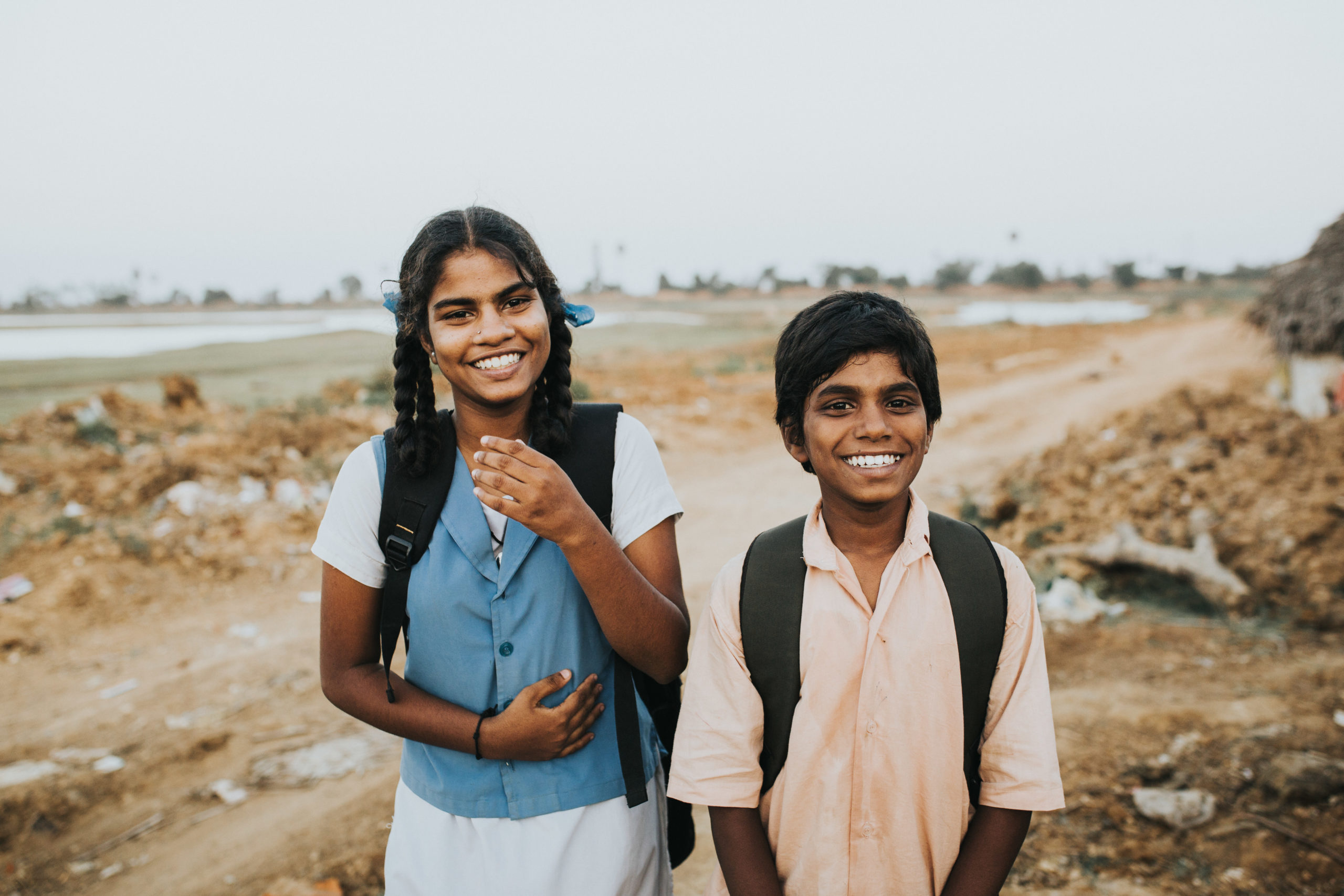 This doesn't fix everything, but this family has fixed their eyes on the hope of a better future, and we're going to keep coming alongside them to help that hope become a real possibility. Dilliyammal's going to get an education, and in the midst of such hardships, that is something to rejoice in.