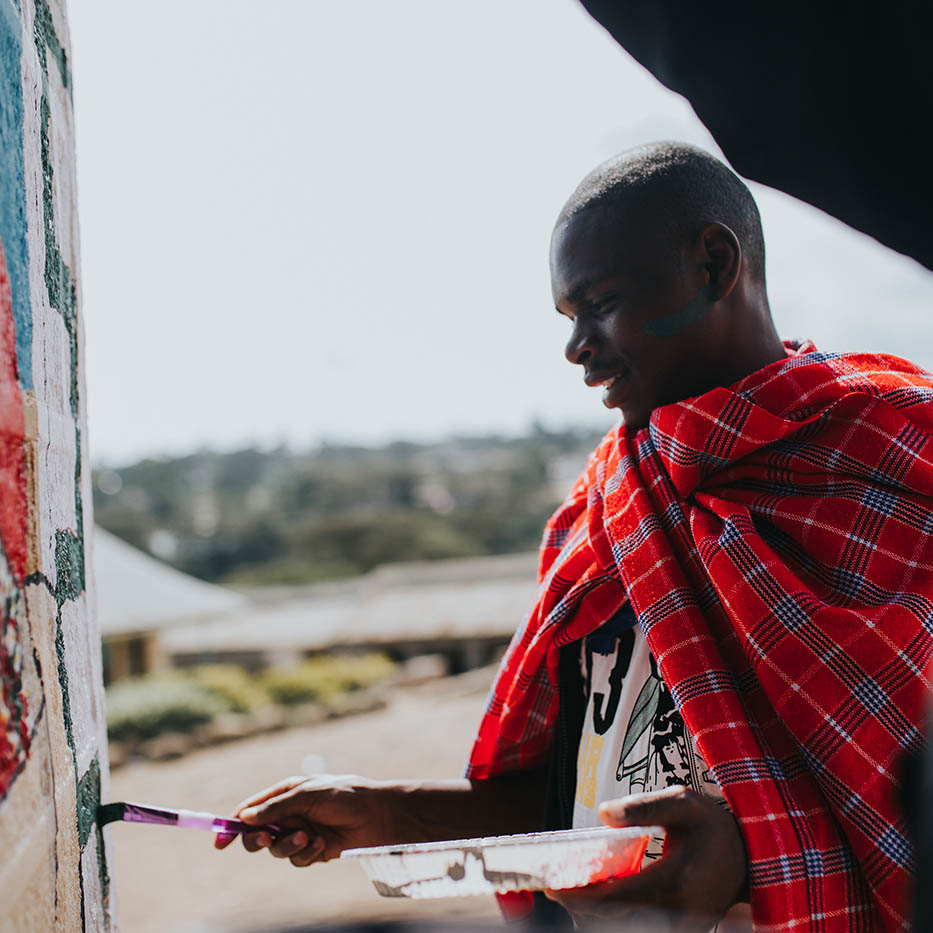 80%

of high school age kids in Narok, Kenya are

not in school

.

Several compounding factors, such as drought, drugs and alcohol, sexual abuse and teen pregnancy, create a lack of financial resources, inhibiting kids from attending school. Amidst widespread generational poverty, our partners believe that helping kids receive their education will significantly impact these kids and their community, and we've seen that to be true. $50/month provides housing, food, education, counseling, and support for one high school student. This is one of our favorite projects we do right now and we are currently seeking to sponsor 31 new students.
SPONSOR
In Kenya, roughly 60% of kids drop out of school before High School. They become products of the streets, involved with all kinds of destructive behaviors. In Uganda, we are addressing abuse. In India, poverty. 
For just $50/month we sponsor High School students in Kenya. We have also begun a scholarship process for college aged students there. In Uganda, we sponsor victims of abuse for boarding school. In India, we are providing scholarships for a handful of people.
From 2010 thru  Q2, 2020:
Student Income all time: $557,121
Student expenses all time: $528,710
% of funds going directly to project: 100%
# of people helped pre-2020: 464
# of people helped in 2020: 361