Faint stars speckle black sky, reflecting the sparse lighted signs of the city of Narok on the earth beneath. The moon's light is crowded out by a gang of billowy, grey clouds. The dark of night reigns up above and down below, though on the horizon to the east a dull pink glow begins to cut through the blacks and blues. The dawn is coming with promises of warmth and light, but for now everything waits in darkness, looking to the horizon for assurance of promises yet unfulfilled.
A hopeful ray of light is pushing into the dark on the horizon in the life of a joyous, curious, talkative young Kenyan man named Peter. He grew up alongside 26 siblings, a mom, a father, and his father's other three wives. Peter's father personifies that muddled mixture of dark and light, he was a pastor and introduced Peter and his family to Jesus, he provided for the family he helped create, and prayed that his children would be unified and strong. He also submitted to a culture that said the father should live better than the rest, at meals he enjoyed portions of meat while the rest of the family subsisted on grains and veggies, and he called Peter hopeless, a disappointment for much of his childhood. At times his life showed the good love of a true father and at others the absence of such love. Eventually this led to the splintering of the family, they divided into quarreling subgroups concerned only with their own self-interest. When money ran short, school fees piled up, and those divisions isolated Peter. His future was slipping away as the broken pieces that used to be a single family lay scattered on the ground.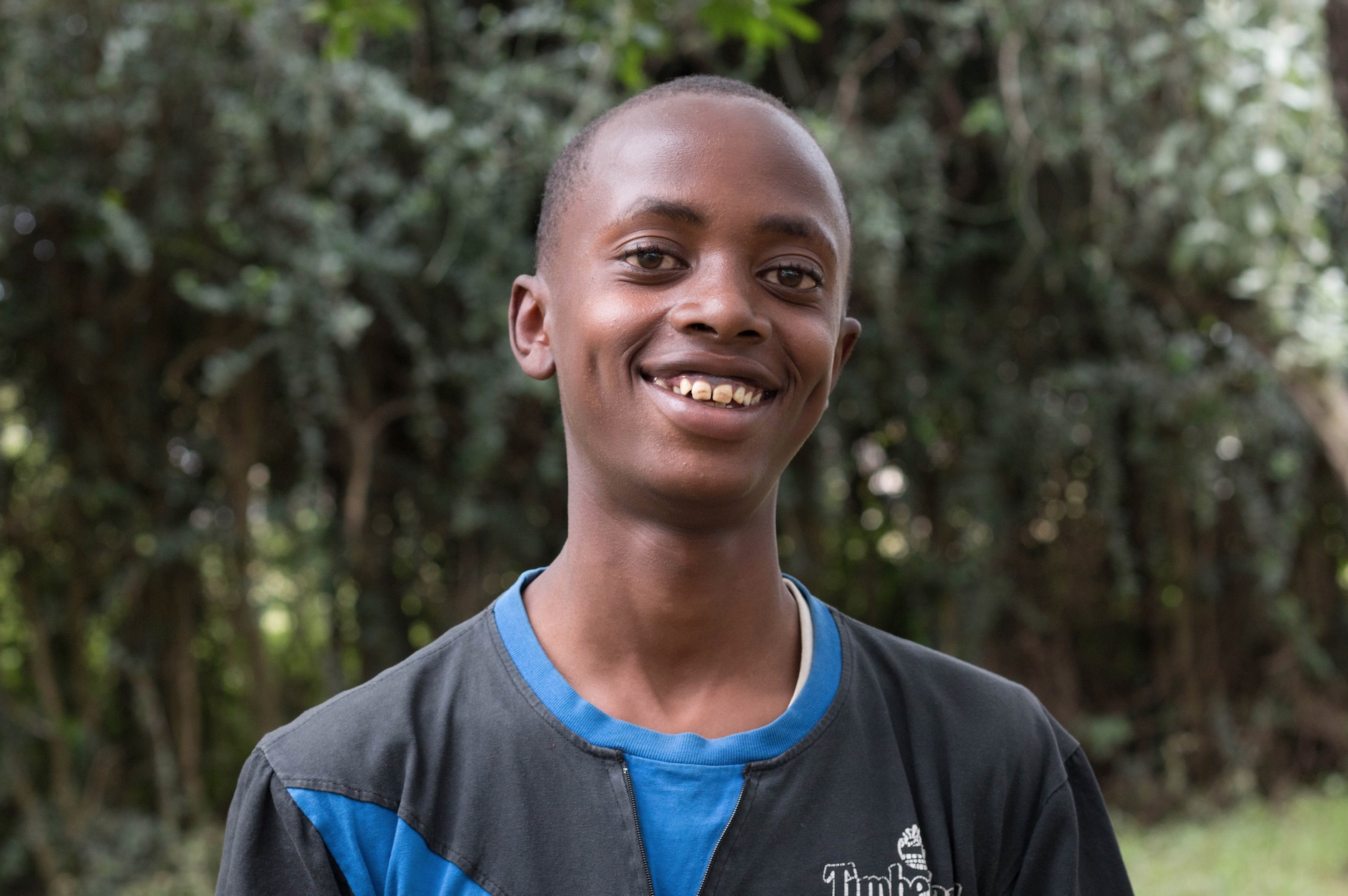 Into this darkness an unsuspecting man named Elijah brought a faint glow. Peter had met Elijah about 10 years prior and saw him around town on occasion, but he had no idea of the hope God would bring him through Elijah in the future. Elijah connected Peter with a sponsor through The Hope Venture who is now paying his school fees, restoring Peter's hope of pursuing his education to one day provide a better life for his selfless mother. The glow grew stronger as Peter's father spoke encouragement and love, apologizing for his destructive words and reconciling himself to Peter shortly before his death this past year. Even out of the pain of that death redemption is moving, the familial factions are being drawn together around the life of this man whom they loved and who loved them. The fractures of division are closing as the reality of the intrinsic connection they share sets in. Peter's story is being painted with a complex palette and what seems at times to be an unsteady hand. Occasionally however, the picture comes into focus if only for a moment to reveal an unexpected beauty, a story both harder and better than we ever imagined. It is Peter's story and it is our story, united by the common author who invites us into this bigger, painful, uncertain, meaningful narrative.
The faint glow on the horizon, it is a glimpse of the goodness that sustains us through the end of the night, it is a cup of chai offered to anyone who enters your house as a guest, it is a passerby offering their time and strength to help a struggling stranger, it is a heaping plate of food for the child who was walking past your front gate during lunch, it is water where once the ground cracked and cried out for a drink and people marched for miles to fill heavy canteens, it is 130 high school students and graduates gathering at camp to celebrate God's provision and love for them. This glow is for now held at bay on the edge of the horizon by poverty, corruption, broken families, addiction, the darkness that blankets the beautiful people and land of Kenya. Though this darkness and confusion endure, God is bringing about redemption as a faint glow spreading out into the world. Like the dawn it crawls along so slowly we barely perceive its motion, but the glimpses of His goodness, however brief they may be, assure us morning is coming.